---
About us
Webkameleon was founded in 2001 as a CMS product, one of the first CMS offering real WYSIWYG and giving flexible tool to maintain and manage your website, both small business and big corporation (like TUI, FAKRO)

Webkameleon is the best web CMS I have ever worked with

Maciej Nykiel, FLY.pl
Now Webkamaleon integrates wide spectrum of services to provide ability to create or move the company to modern rails.
Mission
We want to enter your company to the world of colaborating people no matter where you reside.
Work is more than calculating profits, balancing supply & demand or pushing paper. Work is people coming together to dream, create, hack, hustle and make. People should connect easily to share ideas, develop them together, and get things done from anywhere.Technology should make work easier and faster, not harder. It should get out of the way so our ideas have space to grow and inspiration is free to strike at any moment. When we use the tools that make our lives easier, we can do our best work.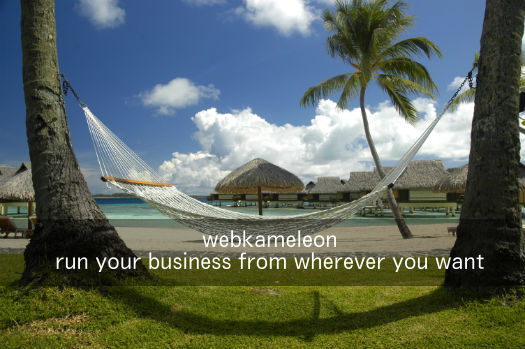 Features
| | | | | | | | |
| --- | --- | --- | --- | --- | --- | --- | --- |
| Integration | | | Multidevice | | | Complaning | |
| Colaboration | | | Limits | | | Protection | |
| Flexibility | | | Mobile office | | | Confidence | |
| Accessibility | | | Security | | | Frontiers | |